The non-llama (but very patriotic) spouse*, who teaches 5th grade, ready to march with the school.
*Note: Karen & I have a mixed marriage, she mostly likes pop music and has resisted all my desperate attempts at musical edification. Last summer I made the ultimate sacrifice and took her to a Michael Bolton concert at Jones Beach.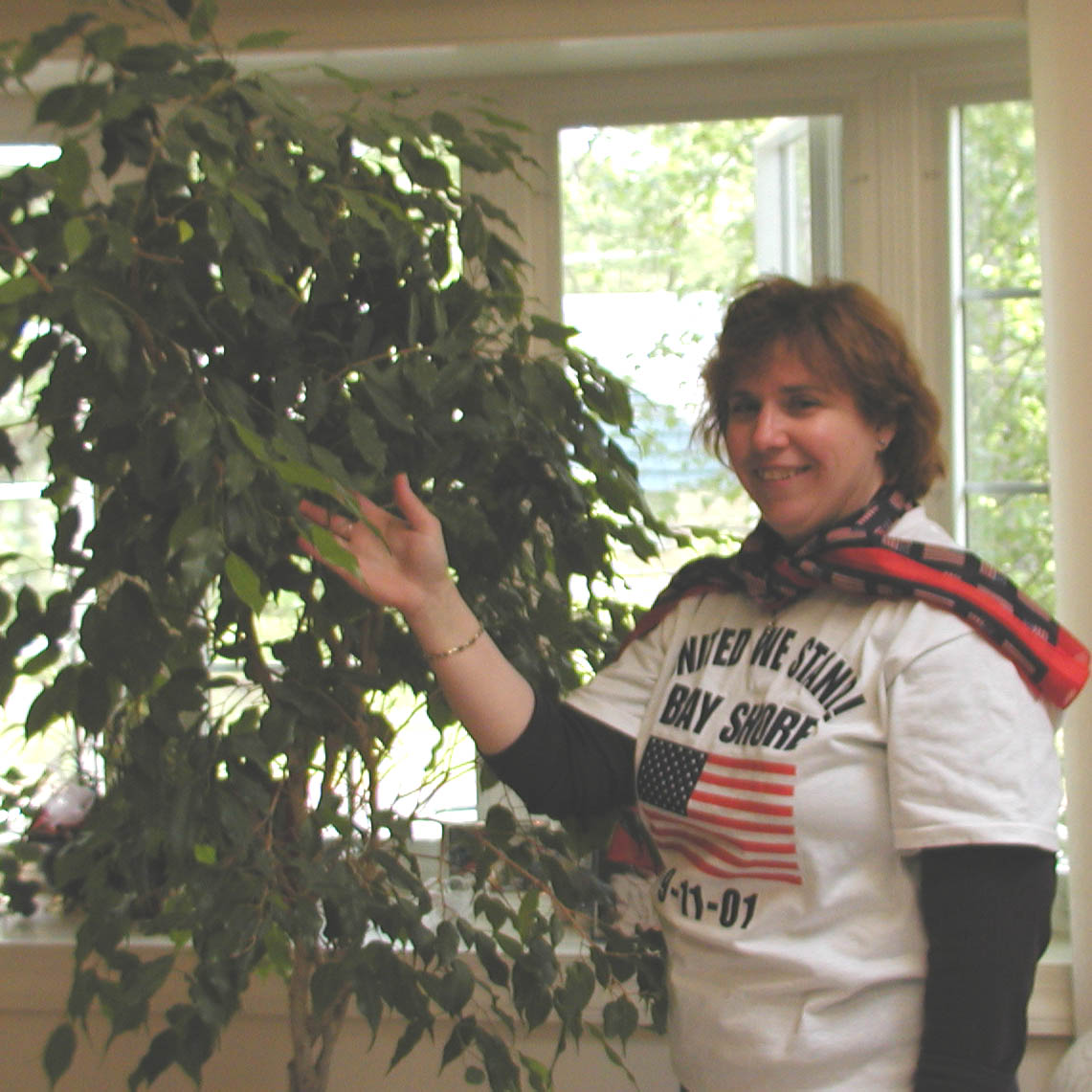 Somewhere in this band my son is playing the trombone. Can you find him? (I sure as hell can't!)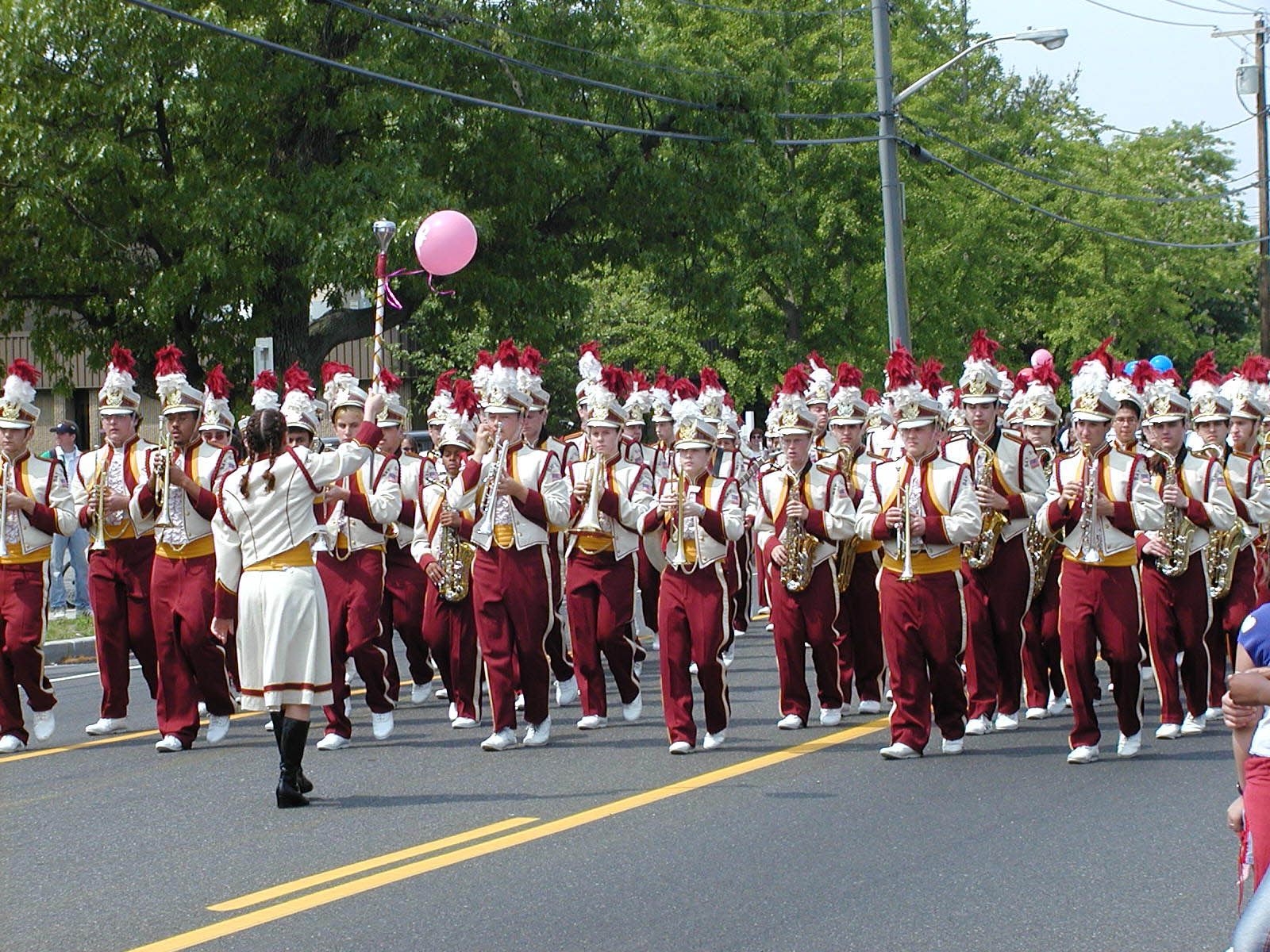 This pic's for Kenny.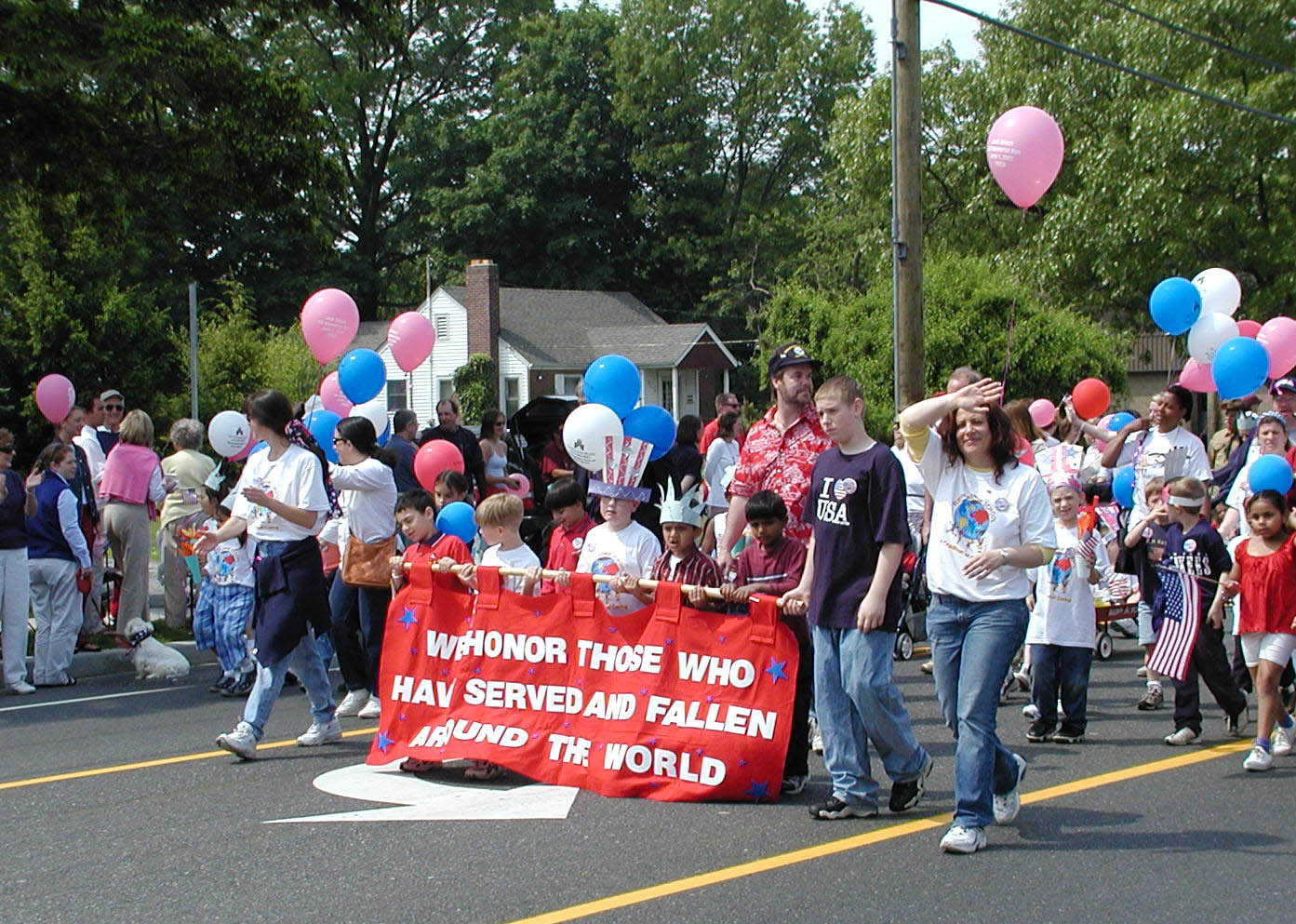 Friend Lori & wife Karen bringing up the rear with Gardiner Manor Elementary School.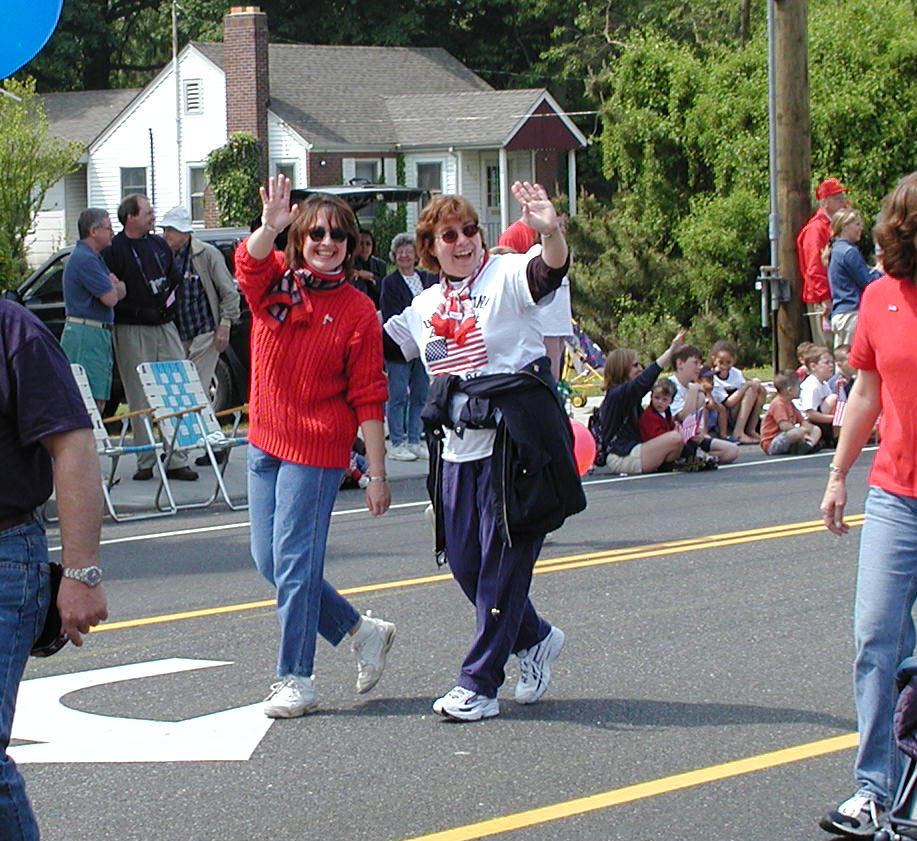 All quiet after the memorial ceremony.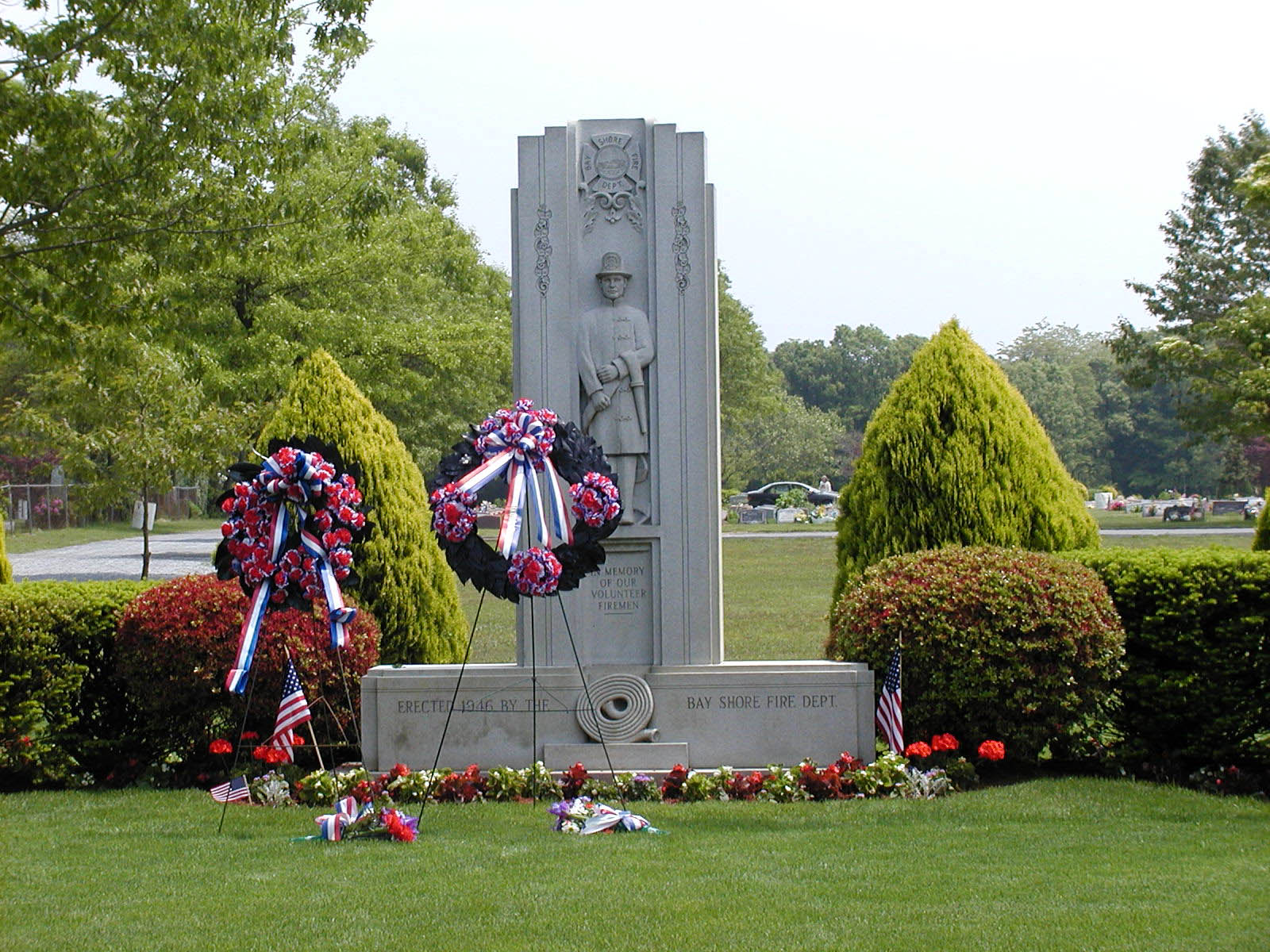 Two generations of llamas relaxing at a local vineyard after a 15-mile bike ride. I'm trying to keep the kid off the CJs board, after all I'm supposed to be some kinda semblance of a role model for a few years yet. Of course I mighta blown that already by setting all those bonfires when we went to Woodstock '99 together.