Morning Upstairs in the Living Room
Karen shows off her new socks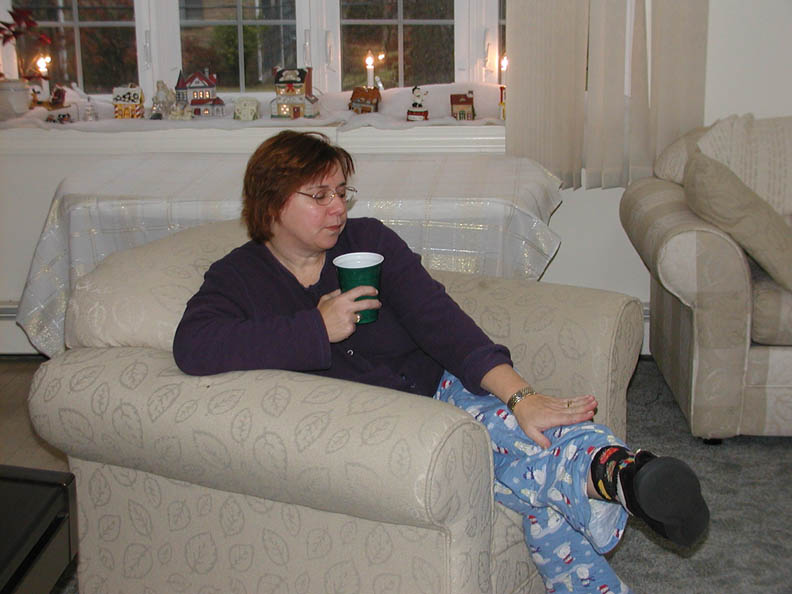 Still too early for Christopher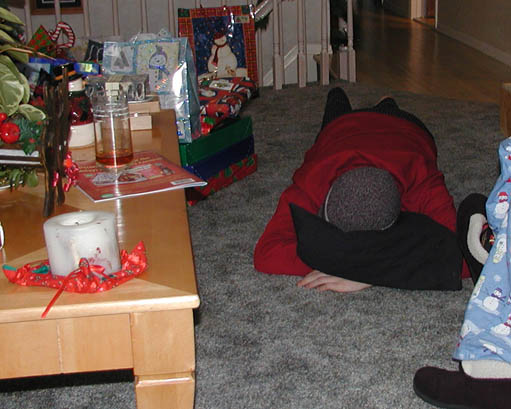 Kerry with the tree
Steve and Kerry at the breakfast table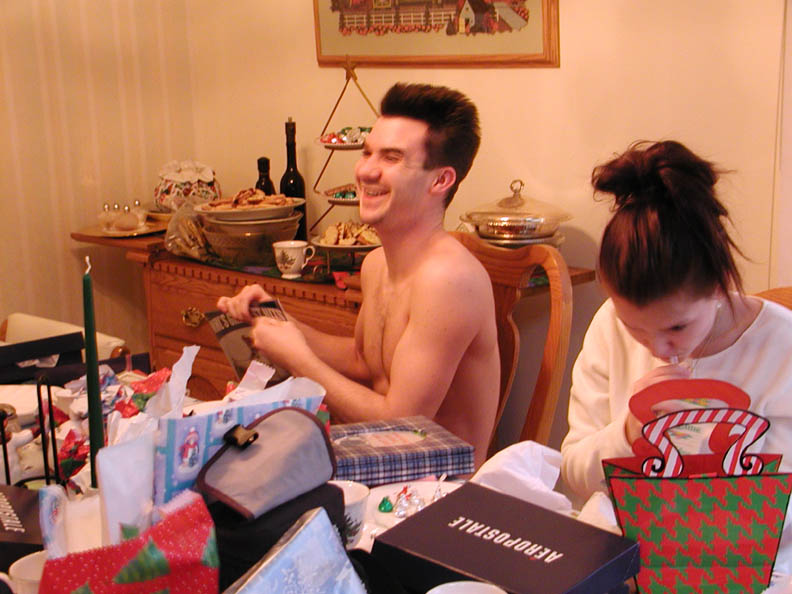 Chris with new ski gloves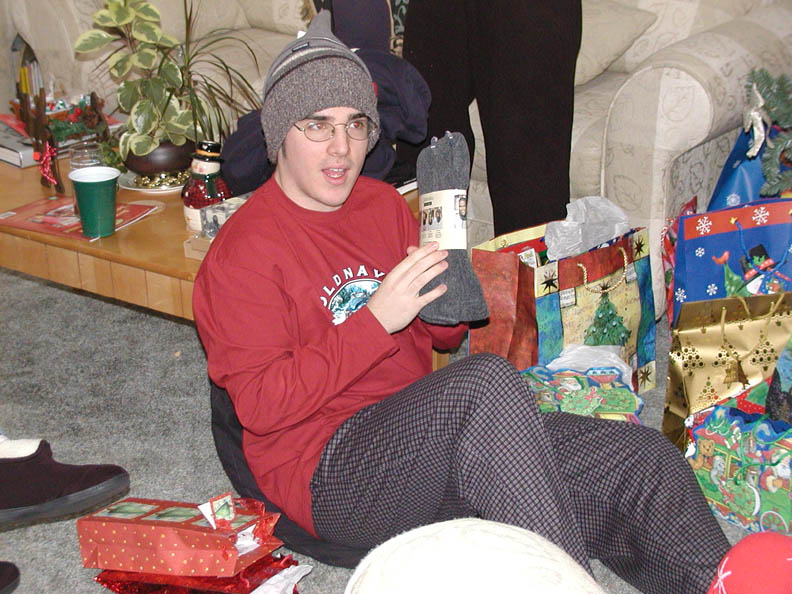 Kerry with her Audrey Hepburn calendar
nice face!
Steve ready for Albany in his cool new sweatshirt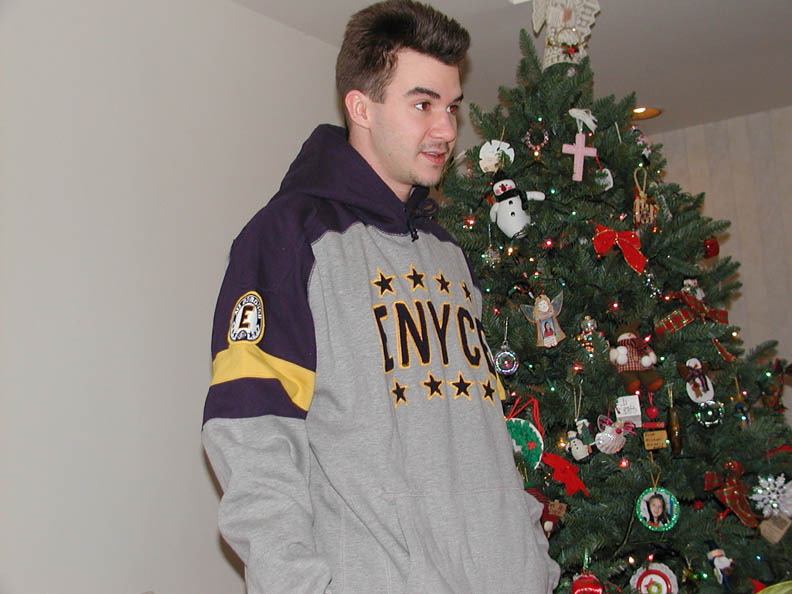 The shirt speaks for itself
Chris mugging for the camera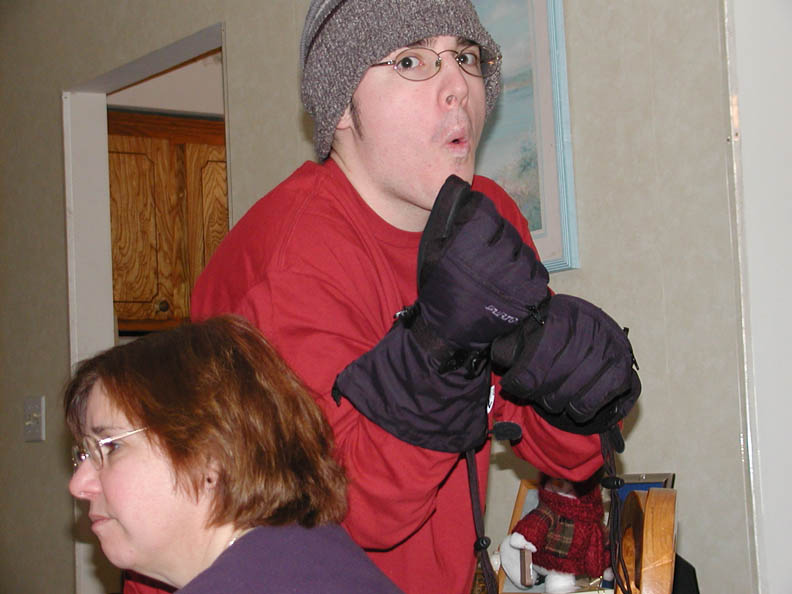 Loves his Mom
Chris and Karen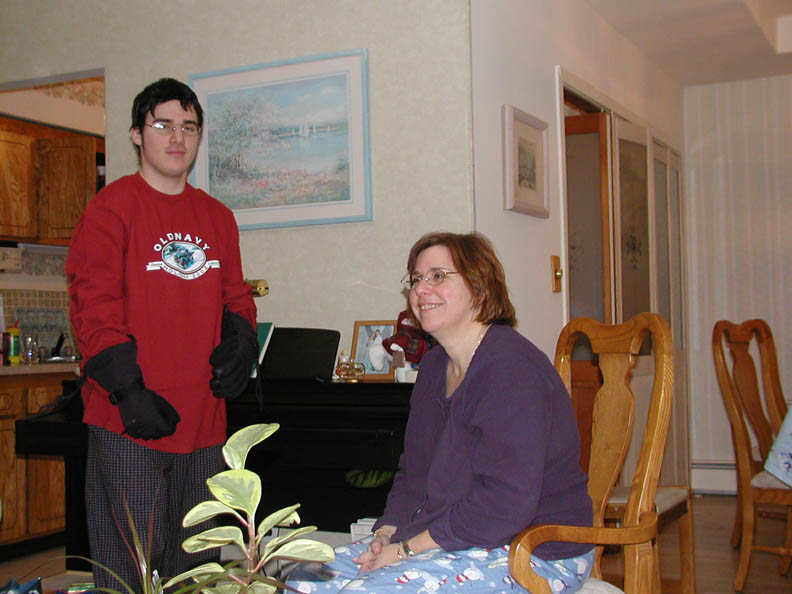 Kerry and yet another present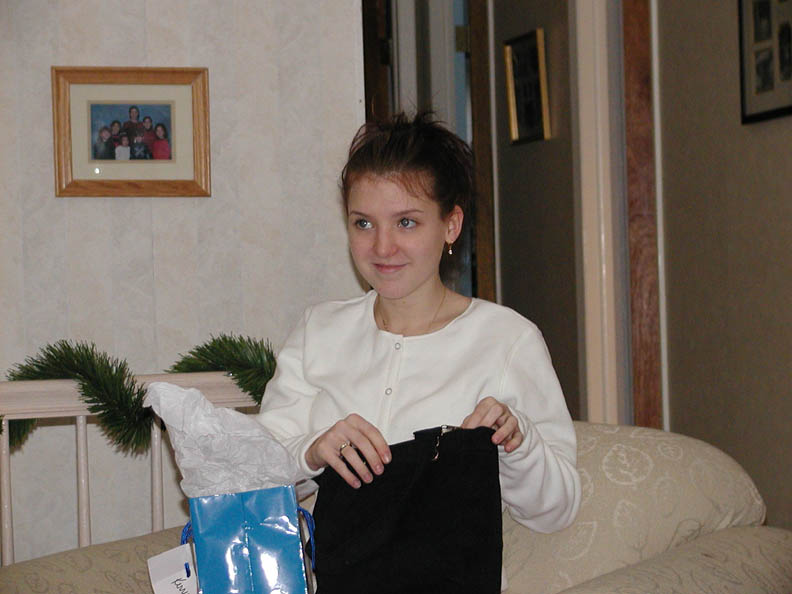 Trying on a new skirt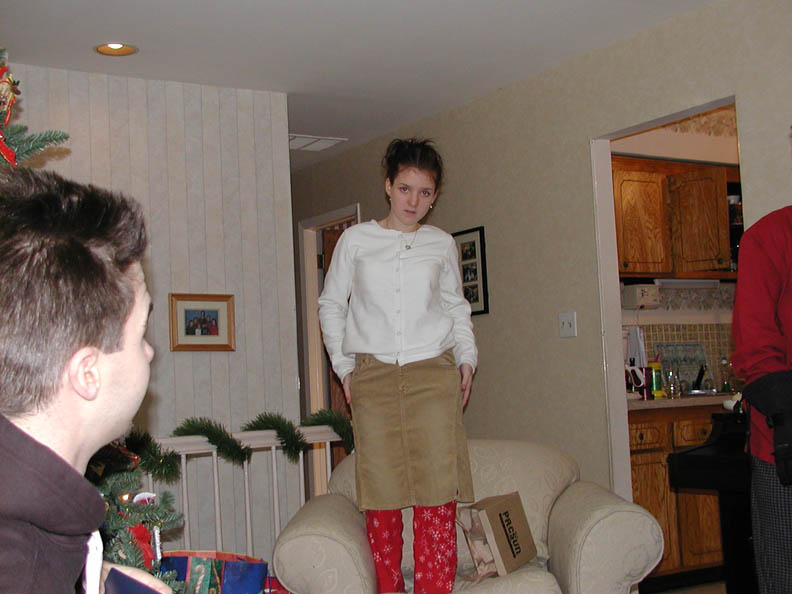 Afternoon Downstairs in the Family Room
Niece Ashley and Kerry
Girlfriend Tricia with Chris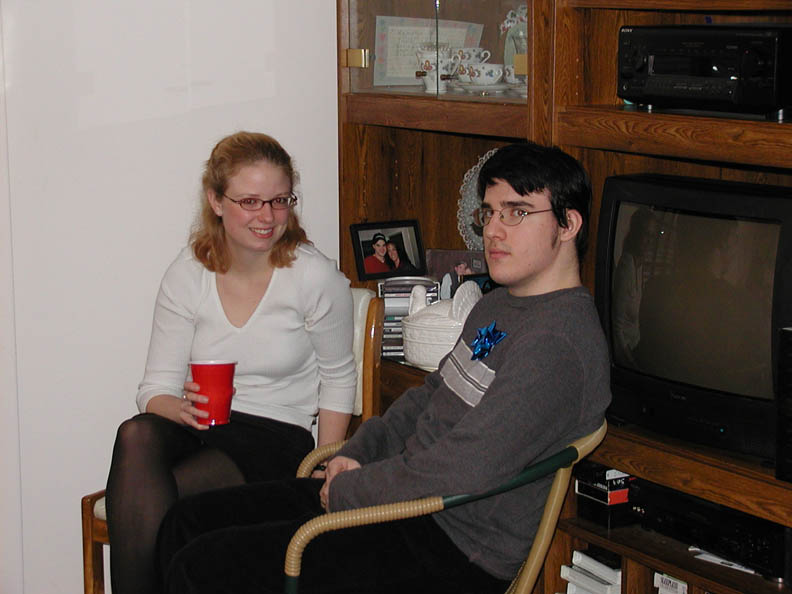 Nieces Kay & Jessica, nephew Ben,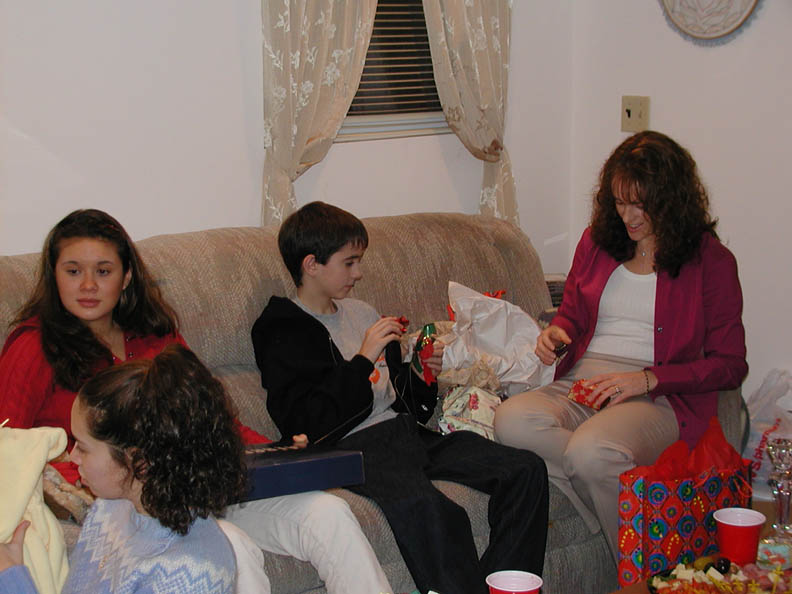 and sister-in-law Therese
Niece Jessica and Nephew Ben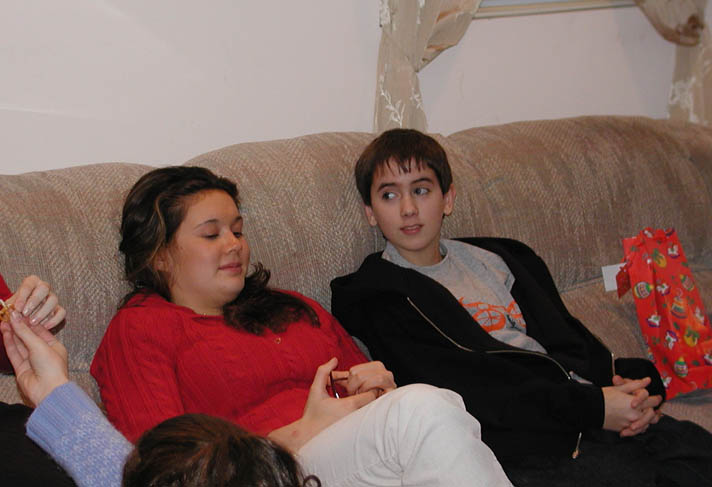 The younger half of the dinner table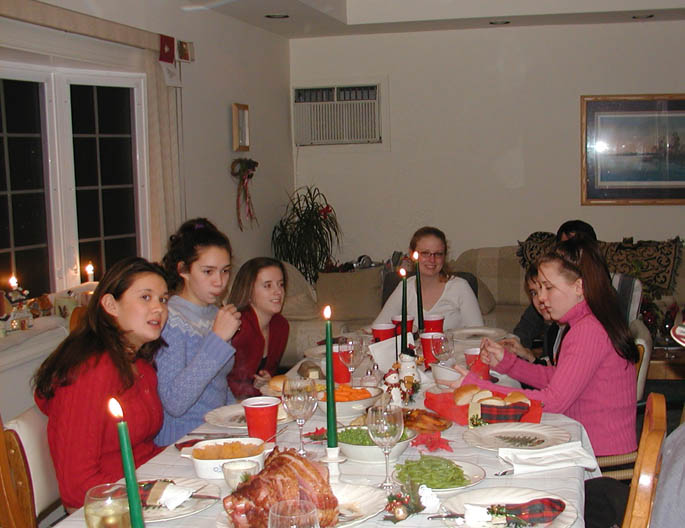 (this is actually upstairs again)
Evening at Kenneth & Susan's House
Nephew Jackson, mother-in-law Marilyn,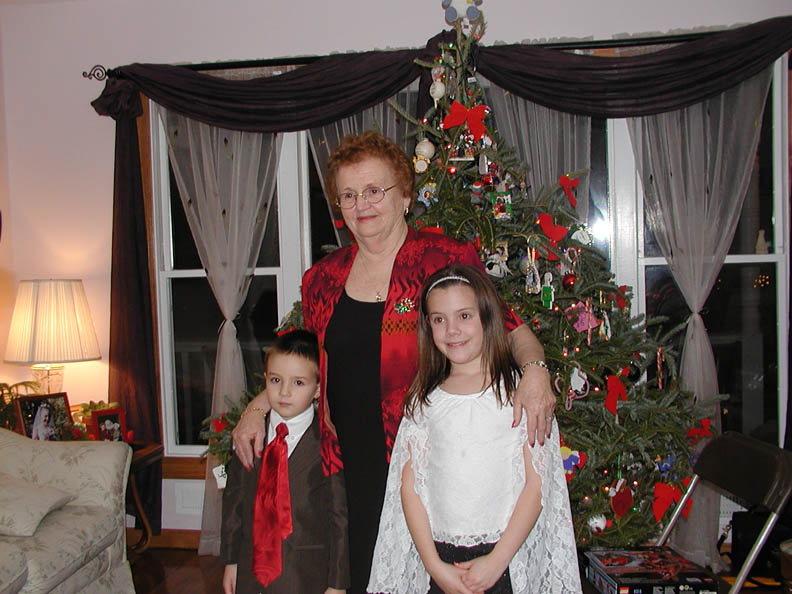 niece Jordan
Brother and sister-in-law Doug & Thess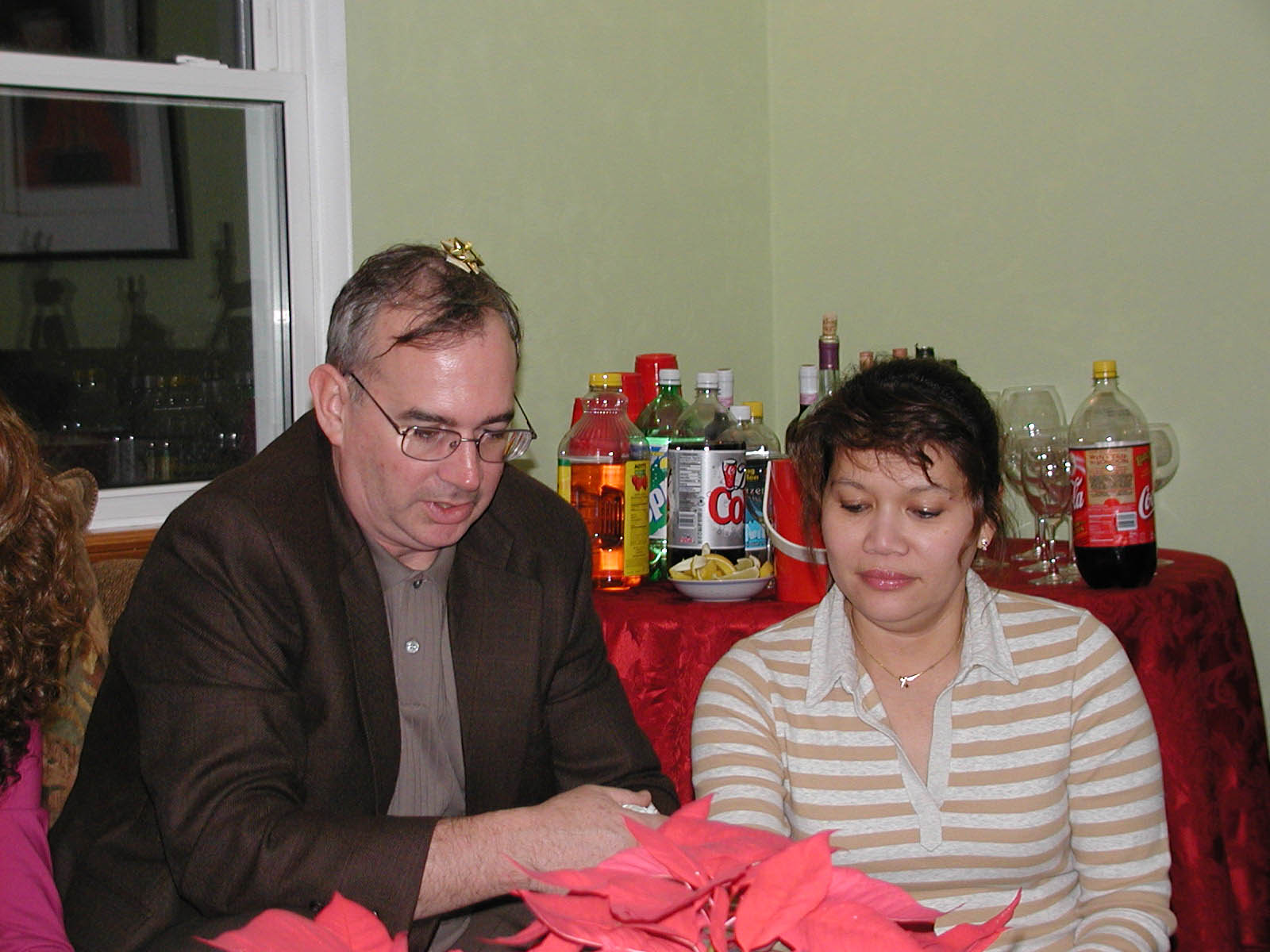 Brother-in-law Kevin, & sister-in-law Susan,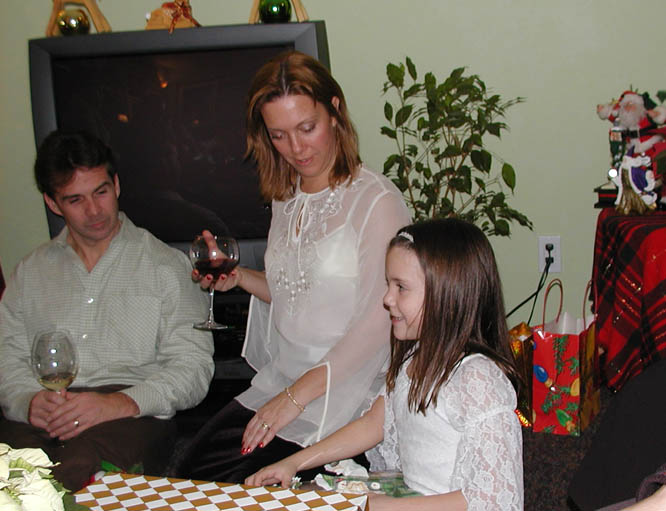 niece Jordan
Jordan playing Jingle Bells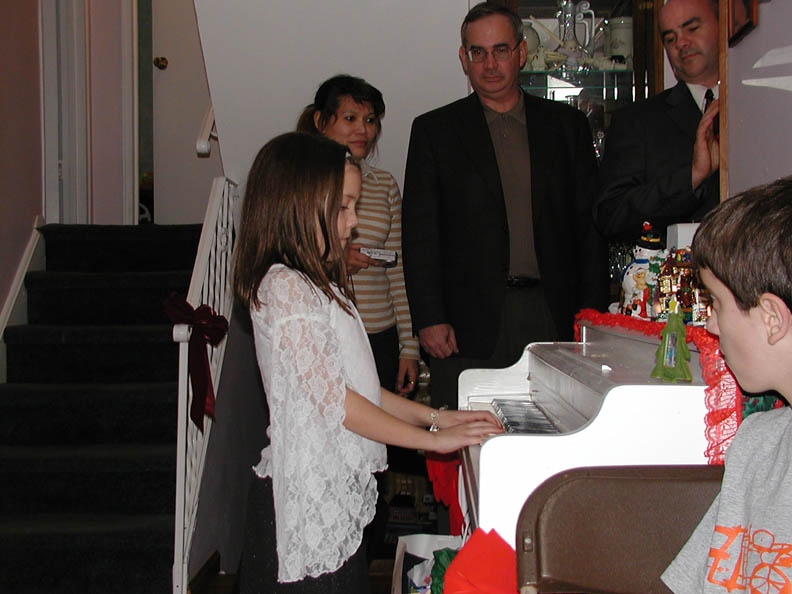 (proud Dad Kenneth at right)
Chris as Santa, with my niece Ashley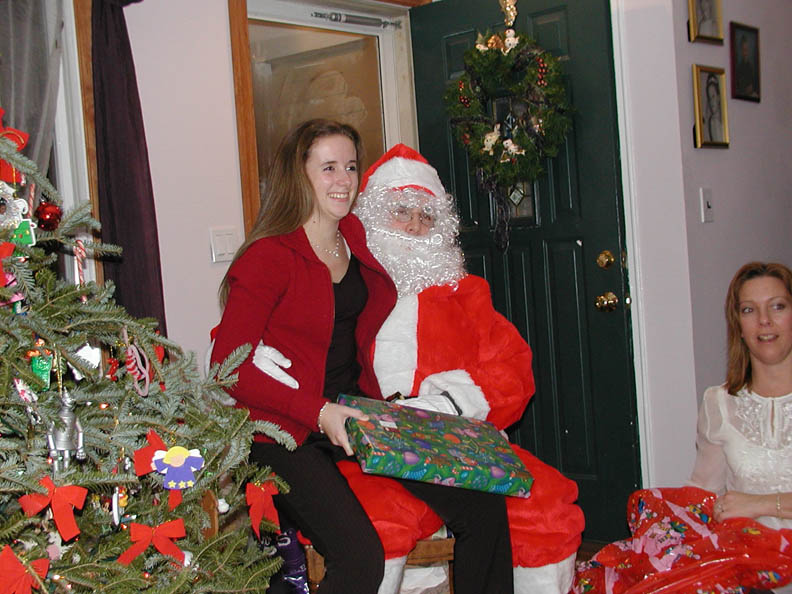 Niece Kay with Santa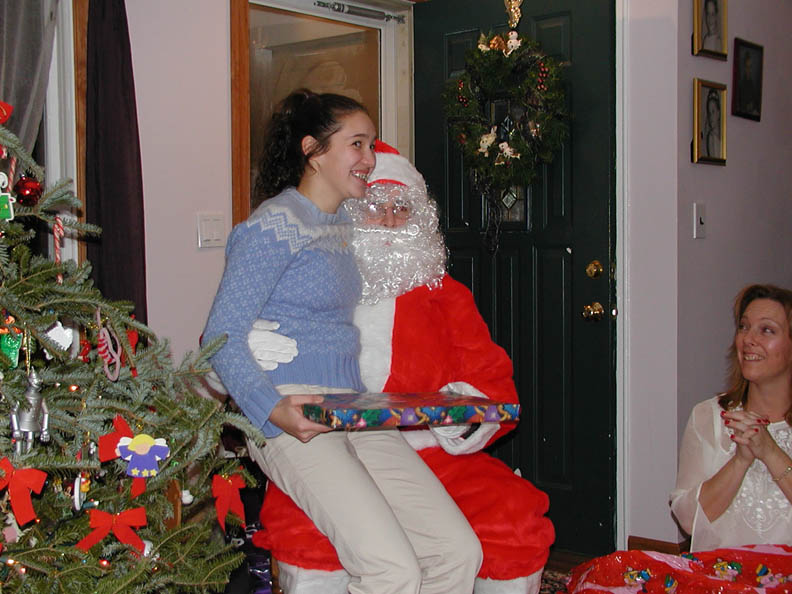 Santa hugging real-life sister Kerry
Santa with real-life big brother Steve
Santa with his cousin Jackson (dressed to kill)
Jackson hugging Santa (awww!)
Santa with my niece Jordan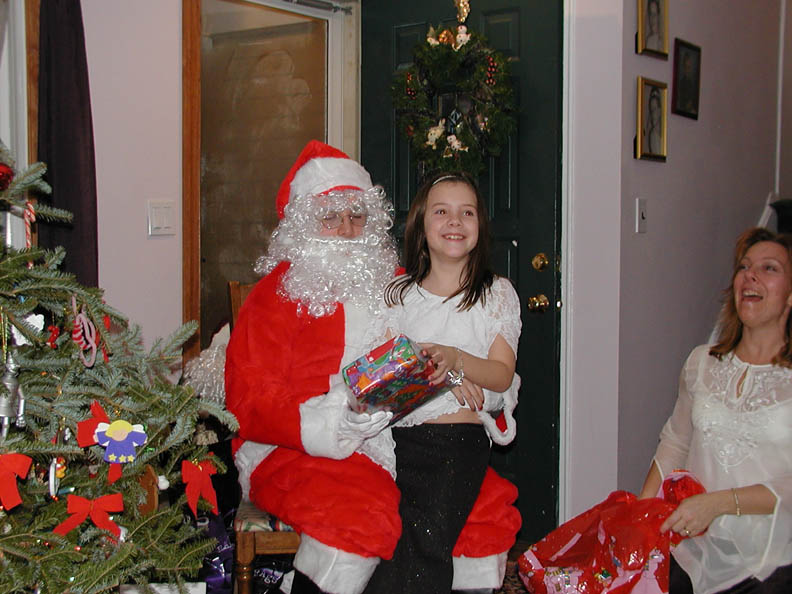 Santa with my nephew Ben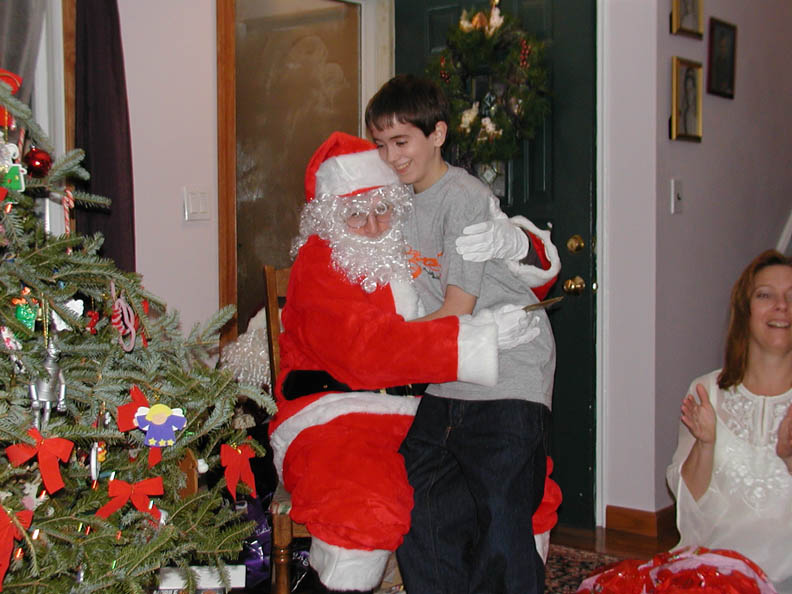 Santa with real-life cousin Jessica
Santa with real-life girlfriend Tricia
watch those hands, Santa
Santa with his Aunt Thess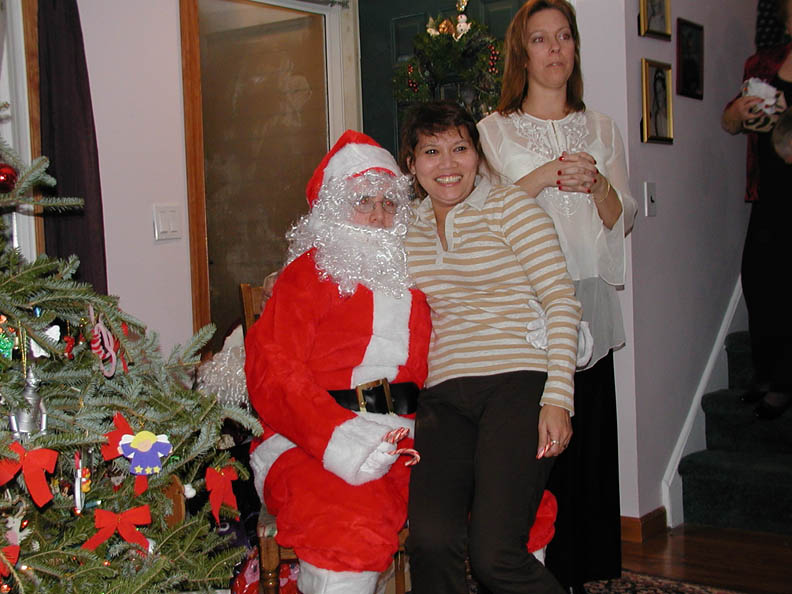 Santa and his Mom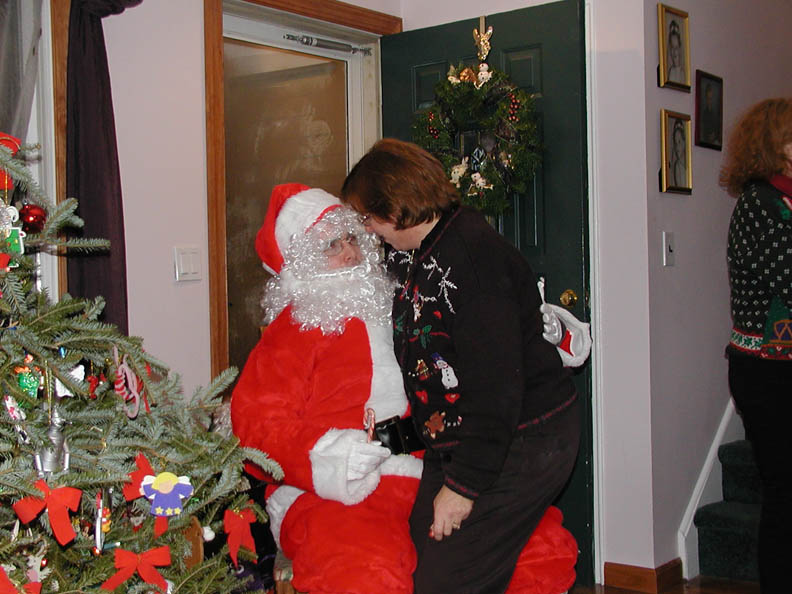 Santa with Aunt Anne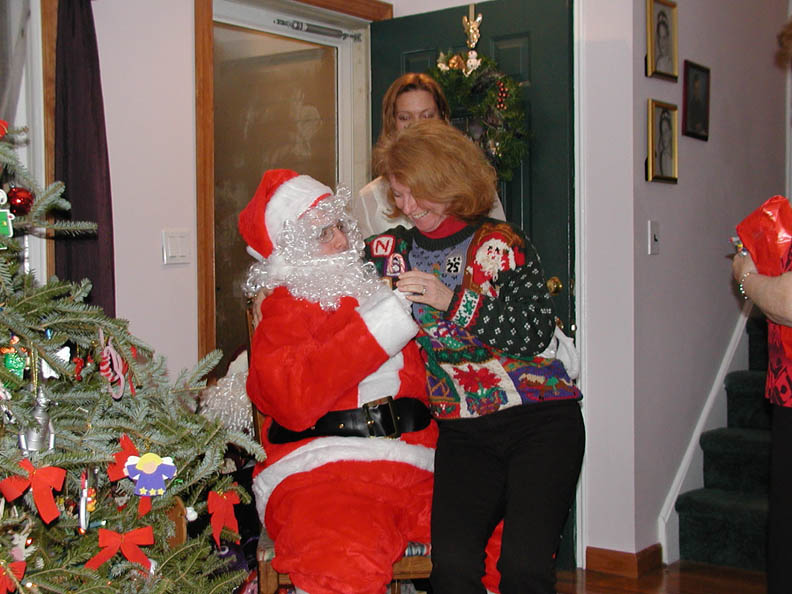 Santa with his goofball Uncle Kevin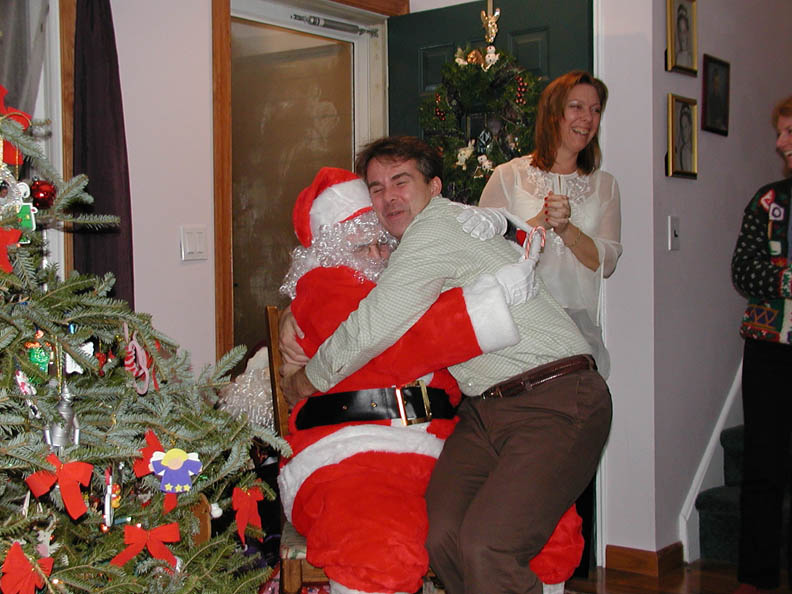 Home Again
A White Christmas!